Angel of the Winds Casino Resort is the place where you can be yourself and have a great time playing. Our Table Games team works hard to create a fun and welcoming atmosphere that makes you glad you stopped in. Read below to learn more about our variety of table games!
Browse Our Tables
Craps

Try your luck at the game with the best odds in the house. Whether you're the shooter rolling winning sevens or elevens or betting on the dice that could be on fire with each roll, Angel of the Winds offers players a fun and exciting craps experience with 10x odds and the Bonus Craps side bet. The Bonus Craps side bet offers players a chance to wager if the shooter can make all the Small numbers (2 – 6), all the Tall numbers (8 – 12), or ALL the numbers (both Small and Tall) before a "seven". If you make them ALL you get paid a staggering 175 to 1 – the best odds in Washington State!

Rising Phoenix Baccarat

Rising Phoenix Baccarat is a thrilling gaming option that combines two of the most popular versions of Baccarat. Bet the Sun and the Moon, just like the Dragon and Panda, and now you can also bet the Golden Talons to win up to $3,000!

Face Up Pai Gow

Face Up Pai Gow Poker is a game based on elements of both poker and Pai Gow. Make your seven-card hand into a five-card hand and a separate two-card hand. Play the Ace High Bonus side bet to win if the dealer has an Ace High Pai Gow, and receive an added bonus if you have an Ace High Pai Gow! Plus, we offer side bets where you can win the progressive jackpot!

Trilux Blackjack

Blackjack is a comparing card game between a player and dealer. For Multi-Deck Blackjack, Angel of the Winds Casino Resort uses a dealing shoe and six decks of cards.

Trilux Blackjack allows for an optional Trilux Bonus Progressive wager. Use your first two cards and the dealer's up-card to create a basic poker hand. The payout depends on the hand you create; if you create a hand of three suited Aces, you win the jackpot!

King's Bounty

Blackjack is a comparing card game between a player and dealer. For Multi-Deck Blackjack, Angel of the Winds Casino Resort uses a dealing shoe and six decks of cards.

King's Bounty is an optional side bet on standard Blackjack. The player makes side bets at the same time as their primary bet, before any two cards are dealt. If the player's first two cards equal 20, they win the side bet.

Bahamas Bonus
Blackjack

Bahama Bonus Blackjack (based on Spanish 21 and Player's Edge 21) is an exciting variant of Blackjack dealt with a pontoon deck. The exciting differences in Bahama Bonus Blackjack are:

Double on ANY number of cards
Re-double up to a total of 3 doubles
Double-down rescue
A player's blackjack beats a dealer's blackjack
A player's 21 beats a dealer's 21 (not dealer BJ)
Late surrender

Plus, there is the exciting Match Up and Match Down side bet, as well as the Progressive that's based on your first two cards and the dealer's first two cards.

I Luv Suits

The object of I Luv Suits Poker is to get a flush with more cards than the dealer. I Luv Suits Poker also offers the optional Flush Rush Bonus, Super Flush Rush Bonus, and progressive wagers.

Ultimate Texas Hold'Em

Ultimate Texas Hold'em™ features heads-up play against the dealer and a fun side bet. This exciting game gives the player several advantages, including:

The earlier the player bets, the more they can bet.

The player doesn't have to fold until seeing all of the community cards.

The Trips bonus pays odds if the player's final five-card hand is a three-of-a-kind or better.

Roulette

Red or black, odd or even, high or low numbers – it's all about choices and your chance to win big money playing Roulette at Angel of the Winds Casino Resort.
Lines Of Credit
Lines of credit are now available for select players. Click the buttons below to learn more, and to apply today.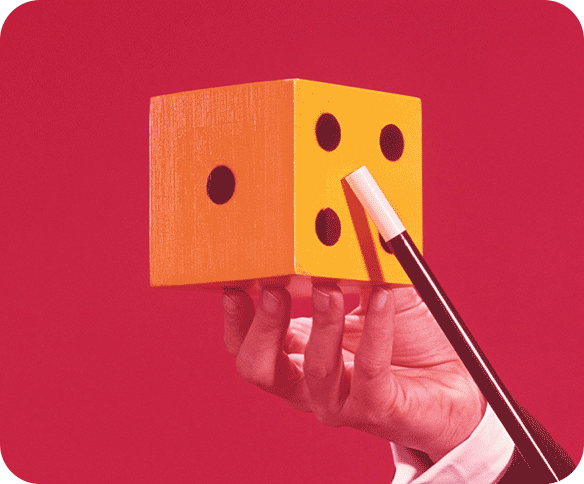 Dice King
Prove your Craps skills with Dice King! Rack up rolls for your chance to win your share of $175 in daily prizes; beat the high roll and win the $1,000 bounty! It's good to be the King.
Promotional Details