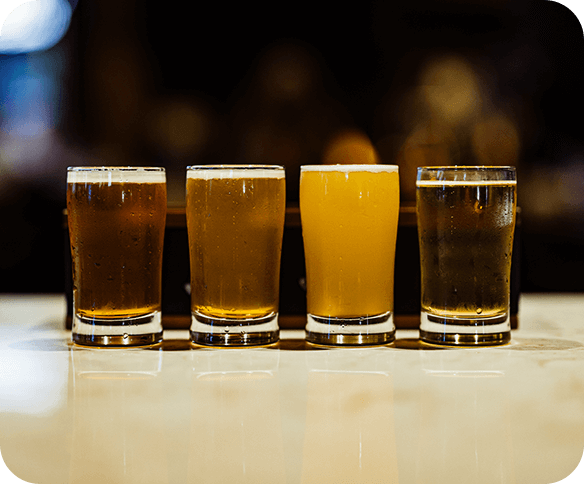 Drink Better Beer
Enjoy award-winning beers at Washington State's first tribal-owned brewery. Featuring a wide range of styles to suit nearly any taste, plus seasonal varieties and guest taps. Find your new favorite here.
Eat Better Food
Check out our selection of breakfast favorites, pub fare, pizzas, and more!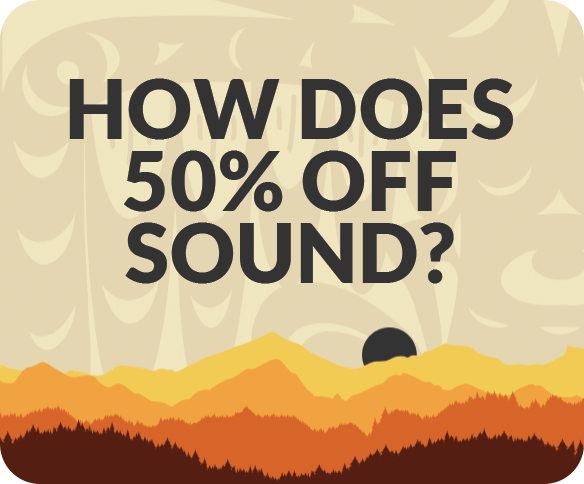 Do You Like Discounts?
We thought so. Receive a 50% discount on your bill when you redeem your base points!
Our Beers, On Tap Now
210 Blonde

ABV 4.8%, IBU 13

Belgian style blonde ale brewed with Coriander and orange peel

Tasting notes:
Light and crisp with notes of orange and spice

Crash Coarse Cold IPA

ABV 6.7%, IBU 53

Clean crisp IPA brewed with
Rakau, Cascade, Helios, and
Willamette hops

Tasting notes:
Hop forward Cold IPA with
a crisp finish. Notes of
mango, citrus and pine.

Diablo Red

ABV, 5.3%, 44 IBU

American Red Ale

Tasting notes:
Red to amber in color. Slightly malty, crisp with a light hop presence

Fruitcake Winter Ale

ABV 7%, IBU 24

A winter ale brewed with actual fruitcake with added spices including ginger, apricots, and dates

Tasting notes:
Hints of ginger, vanilla, chocolate, cherry

Gravity Gold

ABV 5%, 21 IBU

Golden ale

Tasting notes:
Light bodied with a crisp finish and mild hop aroma

Hawk Bock

6.4%, IBU 24

A traditional German style lager with dark smooth flavor

Tasting notes:
Slightly malty with hints of bread and cracker. Crisp finish.

210 IPA

ABV 6.8%, 52 IBU

West Coast style IPA brewed with Cascade, Centennial, and Amarillo hops

Tasting notes:
Clean subtle malt character with notes of pine and citrus

210 Light Lager

ABV 3.5, IBU 9

American style pilsner brewed with pilsner malt

Tasting notes:
Light and crisp

Overlay IPA

ABV 6.7%, IBU 53

West Coast style IPA brewed with Idaho 7, Amarillo, and Mosaic hops

Tasting notes:
Strong citrus, orange peel, lemon, mango flavors

The Peak IPA

ABV 8.5%, IBU 89

This IPA is bursting with flavor. Strong notes of Stone fruit, Peaches, Bright citrus and pine.

Tasting notes:
Double IPA brewed with Eclipse, Enigma and Moutere Hops (New Zealand and Australian hops)

Pin Splitter IPA

ABV 7%, IBU 35

Unfiltered IPA brewed with Azacca, Mosaic, and Lemon Drop hops

Tasting notes:
Notes of lemon and citrus

Prime Porter

ABV 6.5%, 25 IBU

A strong, full bodied, imperial roasty porter

Tasting notes:
Notes of chocolate, coffee, and a light hint of smoked malt

Raspberry Harvest Wheat

ABV 4.7%, IBU 20

American Wheat ale brewed with raspberries

Tasting notes:
A smooth, crisp unfiltered wheat ale with hints of fruitiness from raspberries and slight notes of banana and clove developed by the yeast strain

Still Current Oatmeal Chocolate Stout

ABV 5.6%, 33 IBU

American style oatmeal stout

Tasting notes:
Hints of roasted coffee and chocolate

Sultana Shakes

ABV 8.2%, 72 IBU

A NW Style Imperial IPA brewed with Amarillo, Centennial, Cascade, HBC- 630, and Sultana hops

Tasting notes:
Balanced IPA with slight malt and fruity hop flavor